EREDMÉNYEK, MUNKAVIZSGÁK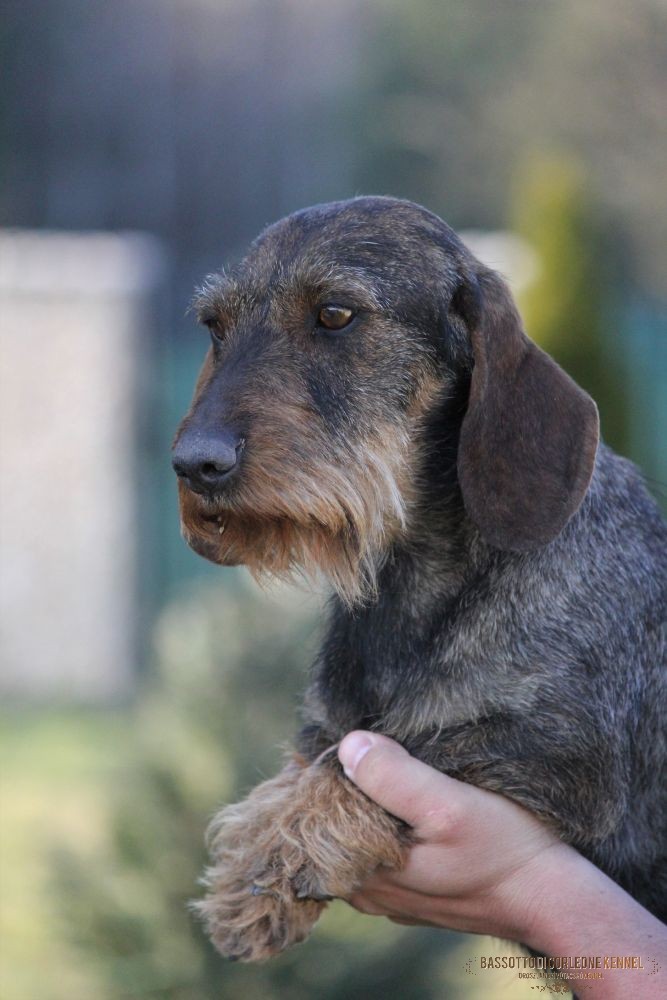 National Dog Show Będzin 29.01.2017
Intermediate class - exc.1, CAC
judge: P.Król
National Hunting Breeds Dog Show in Jeleśnia (PL)
CAC, BOS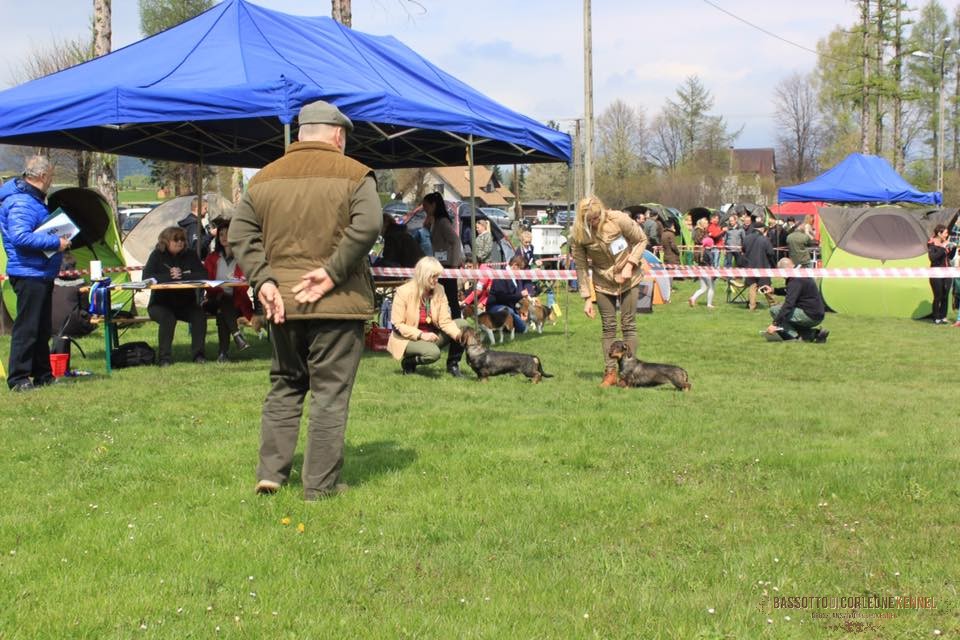 International Dog Show 9.07.2017 Warszawa (PL)
Open class - exc.1, CAC, CACIB, BOS, Crufts Qualification
judge: C.Pauna (ROM)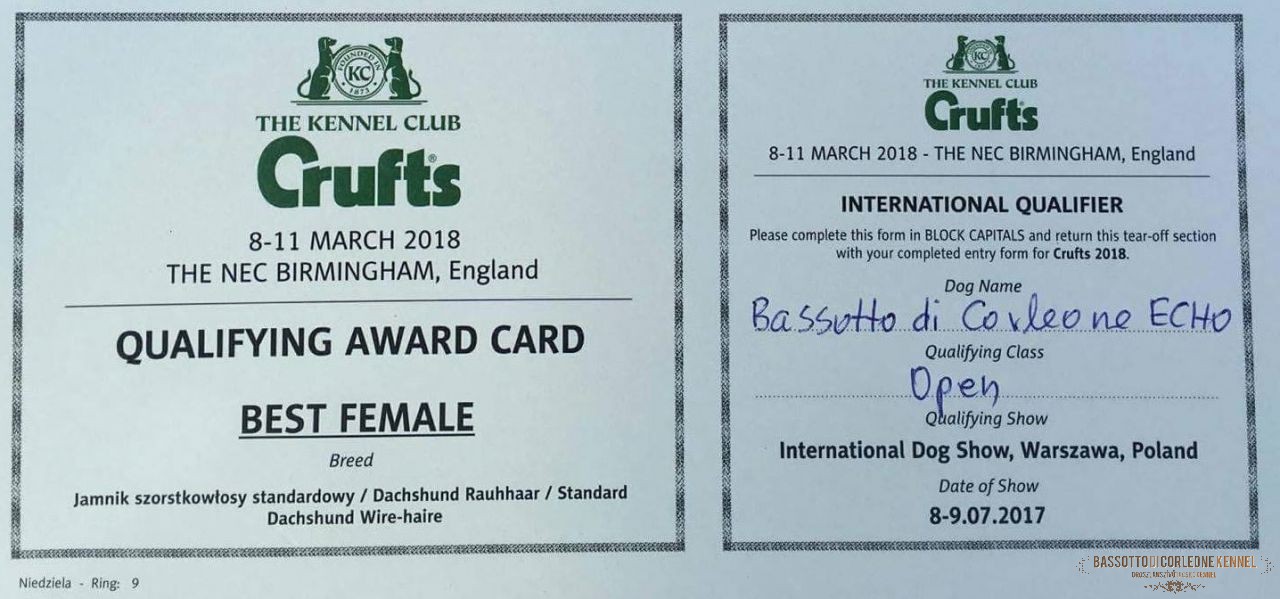 FCI Working Class Certificate, SCHWHK-H, 100points CACT, 3/14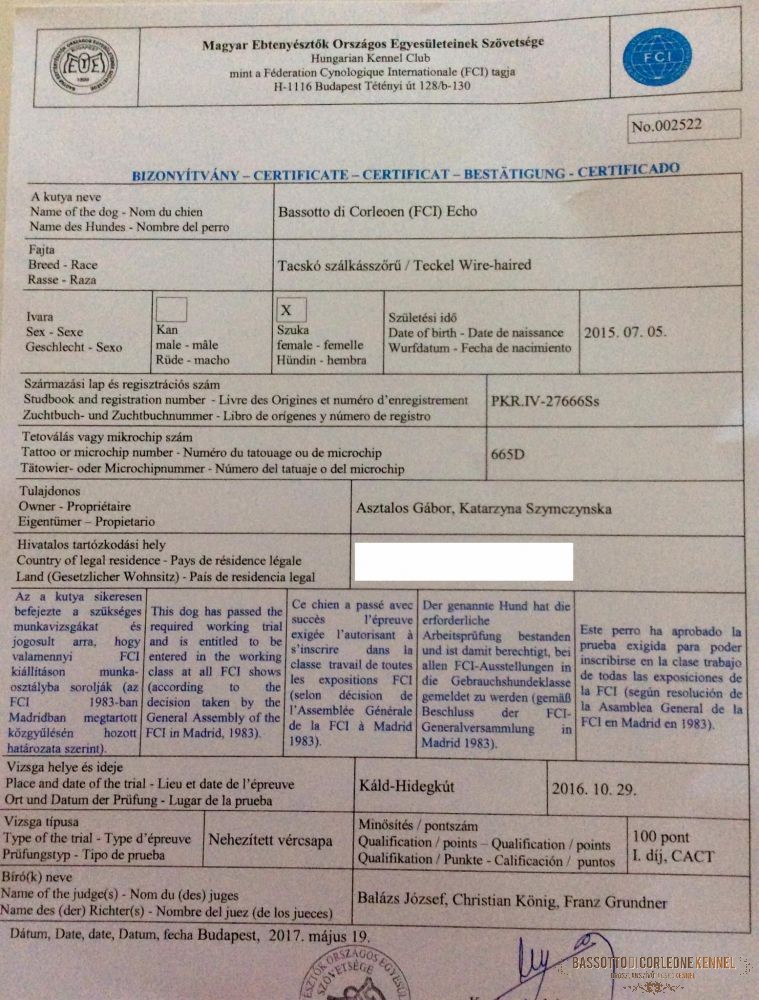 Polish Champion
Hungarian Working Champion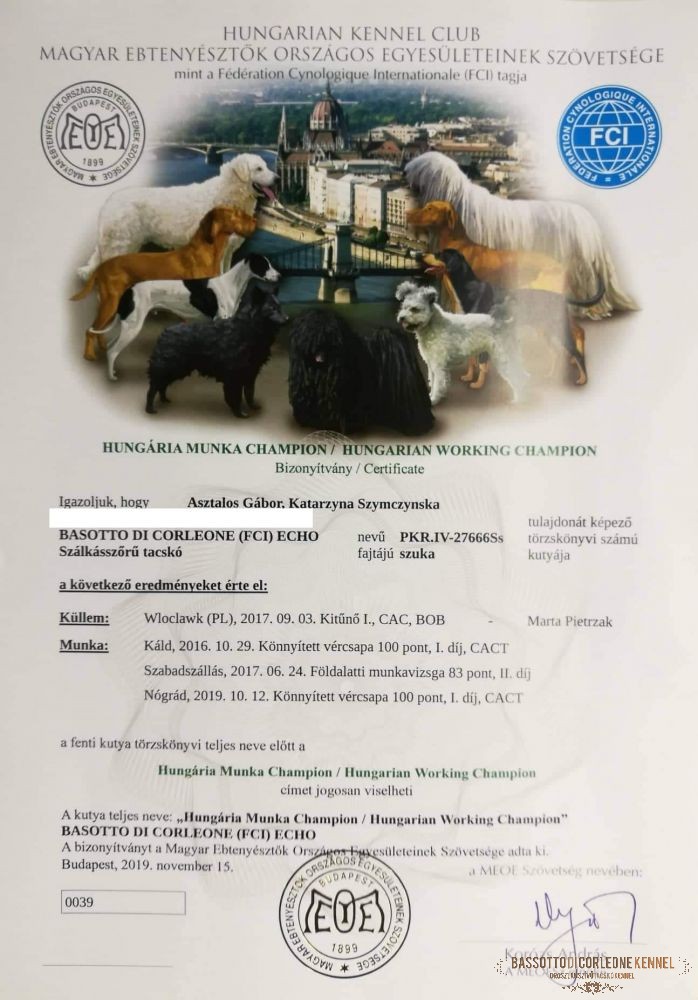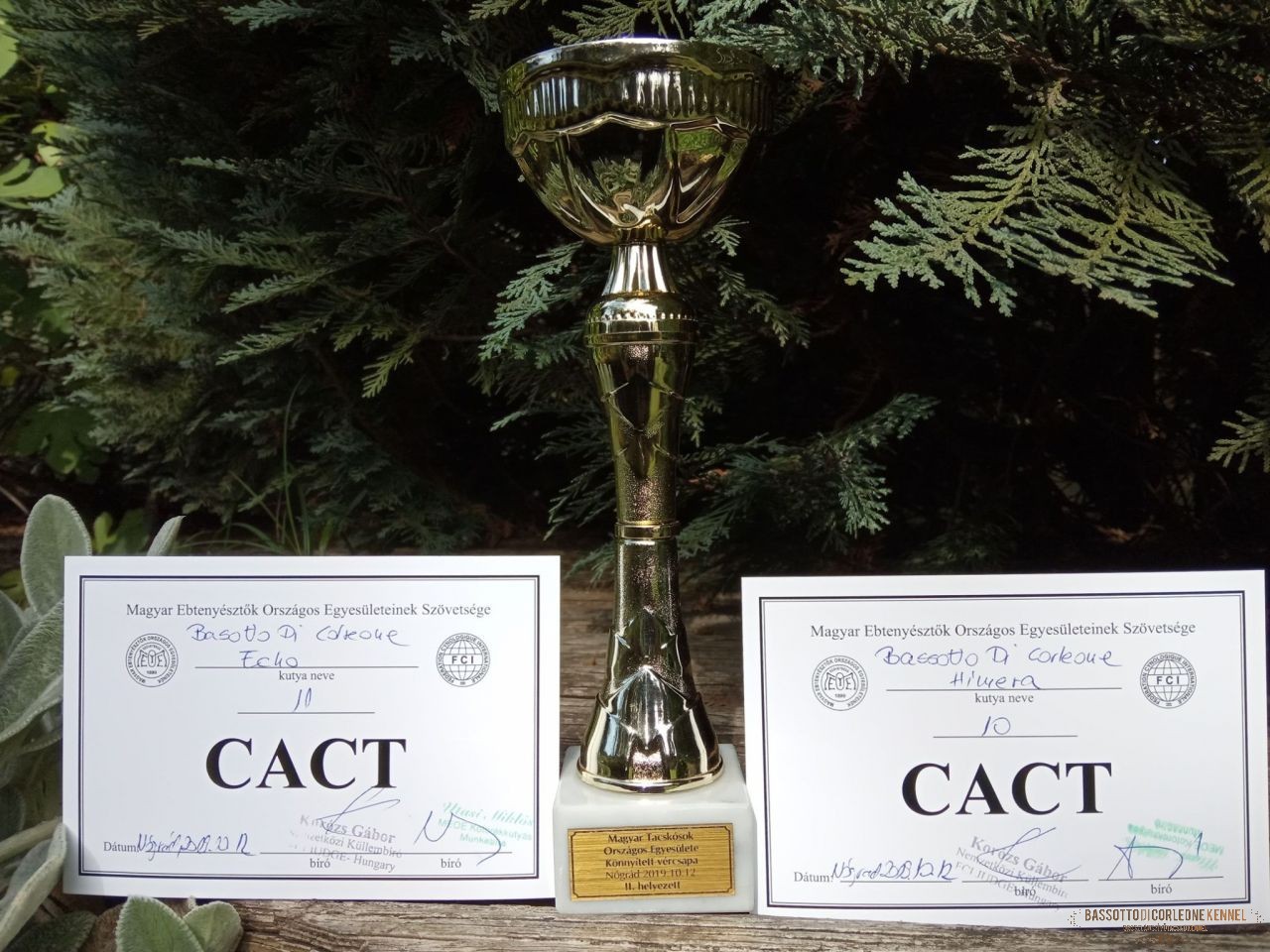 SZÜLŐK
NAGYSZÜLŐK
DÉDSZÜLŐK
ÜKSZÜLŐK

Nugat z Dziada Pradziada
ASZTRIK Q-RRENS VON HUNGARY
TREIS PINHEIROS TREBOR
TREIS PINHEIROS QUO VADIS
KISS ME SW TREIS PINHEIROS
TÖPSZLI DAKSZLI LUCA
FRECKLE-FACE LEADER
TÖPSZLI DAKSZLI ARANYOS
MAGNIFIQUE Z KOSZĘCIŃSKIEJ DĄBROWY
REVESTREKEN'S FRIKK
GINEPRO DEL LAGO PRILE
REVESTREKEN'S BAKLENGS
TWOJA Z KOSZĘCIŃSKIEJ DĄBROWY
YOSTER von Altenhagen
MONA Z KOSZĘCIŃSKIEJ DĄBROWY

DIANA KLEOPÁTRA
HERMAN DELLA VAL VEZZENO
ZACK DELLA VAL VEZZENO S/D ICH, It.Ch
NERO DELLA VAL VEZZENO Campione Italiano, Campione Internazionale, Campione Sociale, Campione Riproduttore
ERBANVOGLIO
FIBI DELLA VAL VEZZENO ICH, It.Ch.
ORZORO DELLA VAL VEZZENO ICH, Eu.JW, It.Ch., Cl.W
ALBICOCCA It.Ch.
DIANA FINCSI VKV
DIANA BON-BON
TILL VON RAUHESTEIN L.JCh., Bds.Jsg., SchwhK, Sp, BhFK
DIANA CICAMICA
DIANA ERA
ARO'S DUSTY HCH, 2XBOB, CACIB, R.CACIB, 5XCAC, CACT, MV
DIANA CLEOPÁTRA
Polish Champion
HUNGARIAN WORKING CHAMPION
2XSCHWHK-H CACT 100p, BHFK-H 83p (grip)
Weight: 8.3kg
Breeding female, DNA tested, crd-PRA and OI free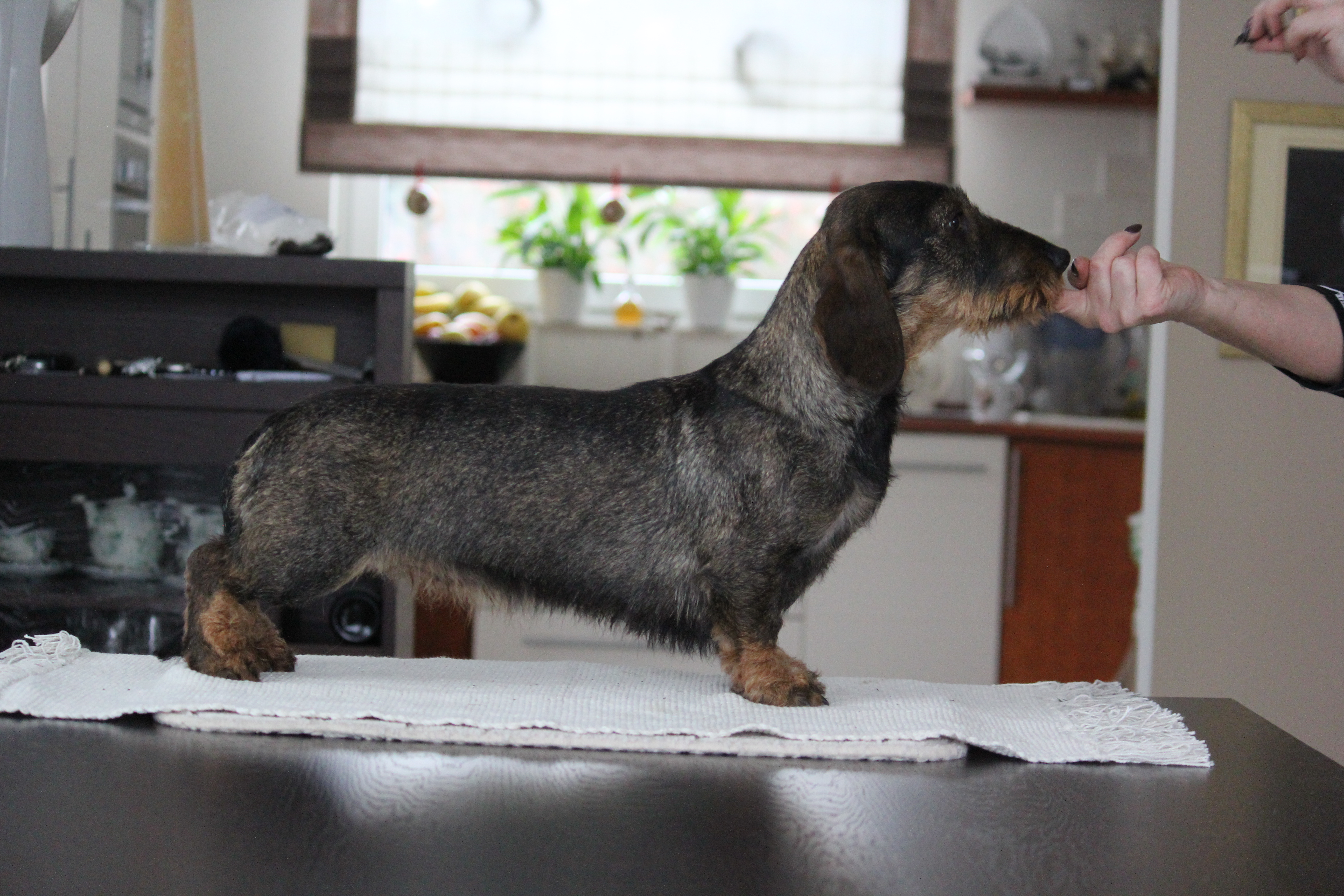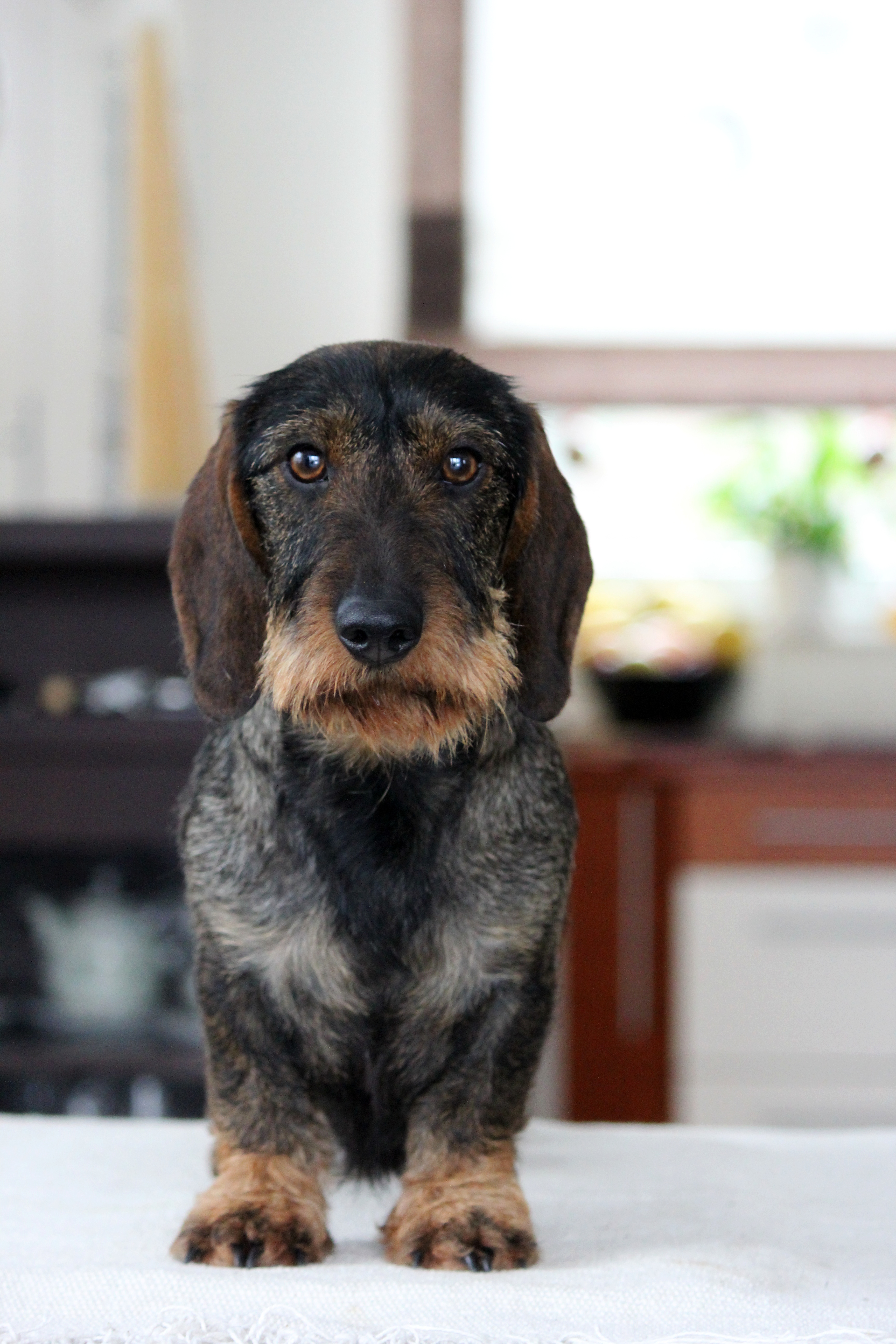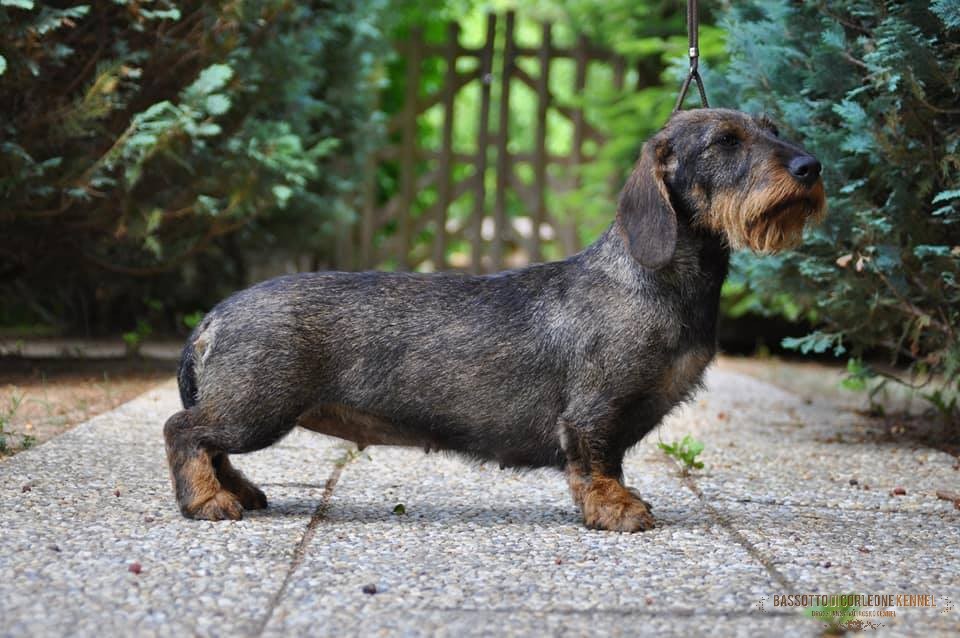 Almost 5 years old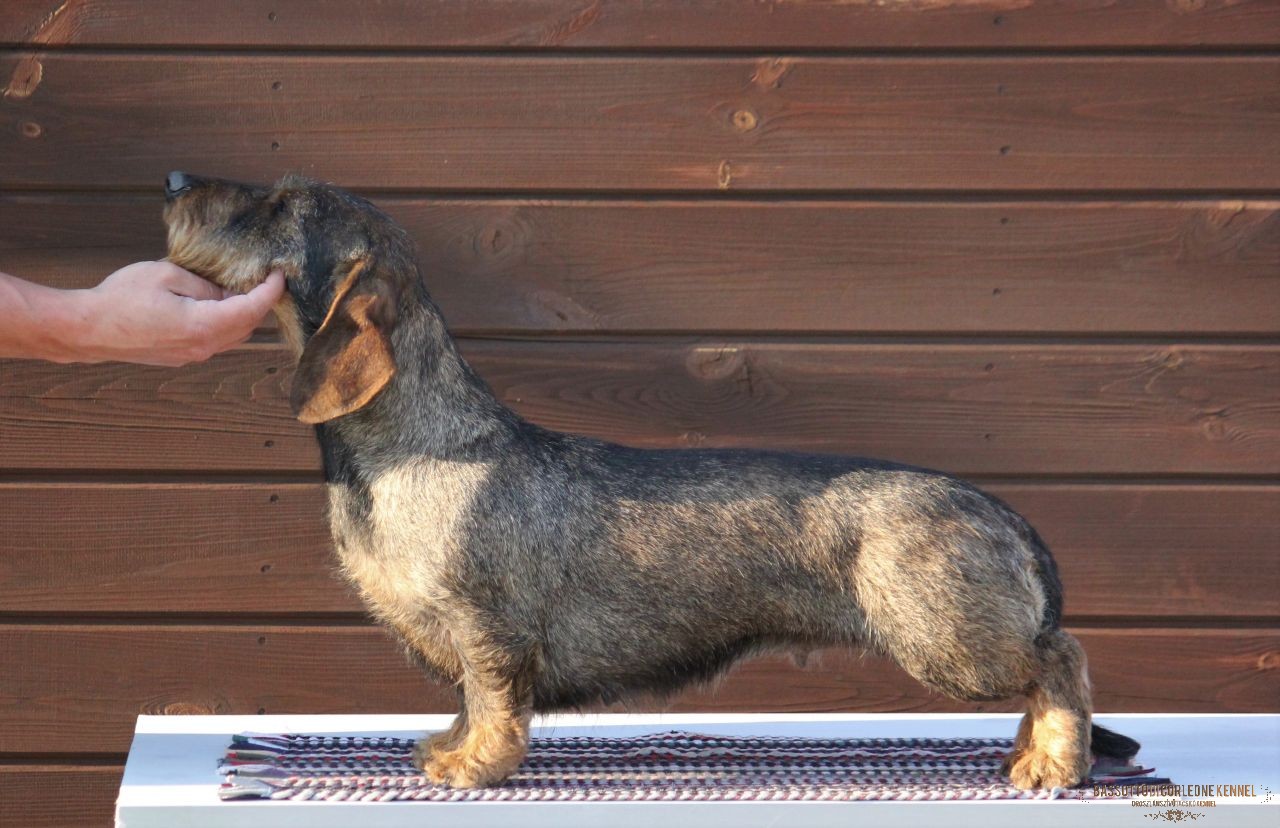 Sárvár-Káld-Hidegkút: 100pont CACT 3/14., vércsapa munkavizsga.
Hubertus Cup, National Blood Trial - Sárvár - Káld-Hidegkút, Hungary, 29.10.2016. - 100points CACT 3/14.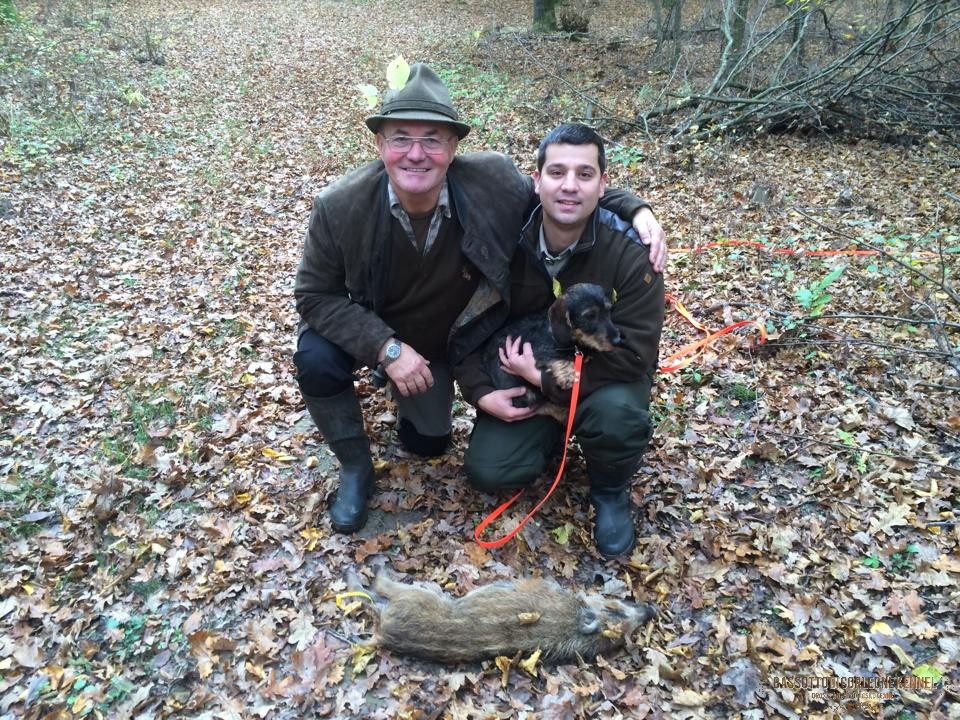 Working in the wild boar garden, Nagyatád, HUN.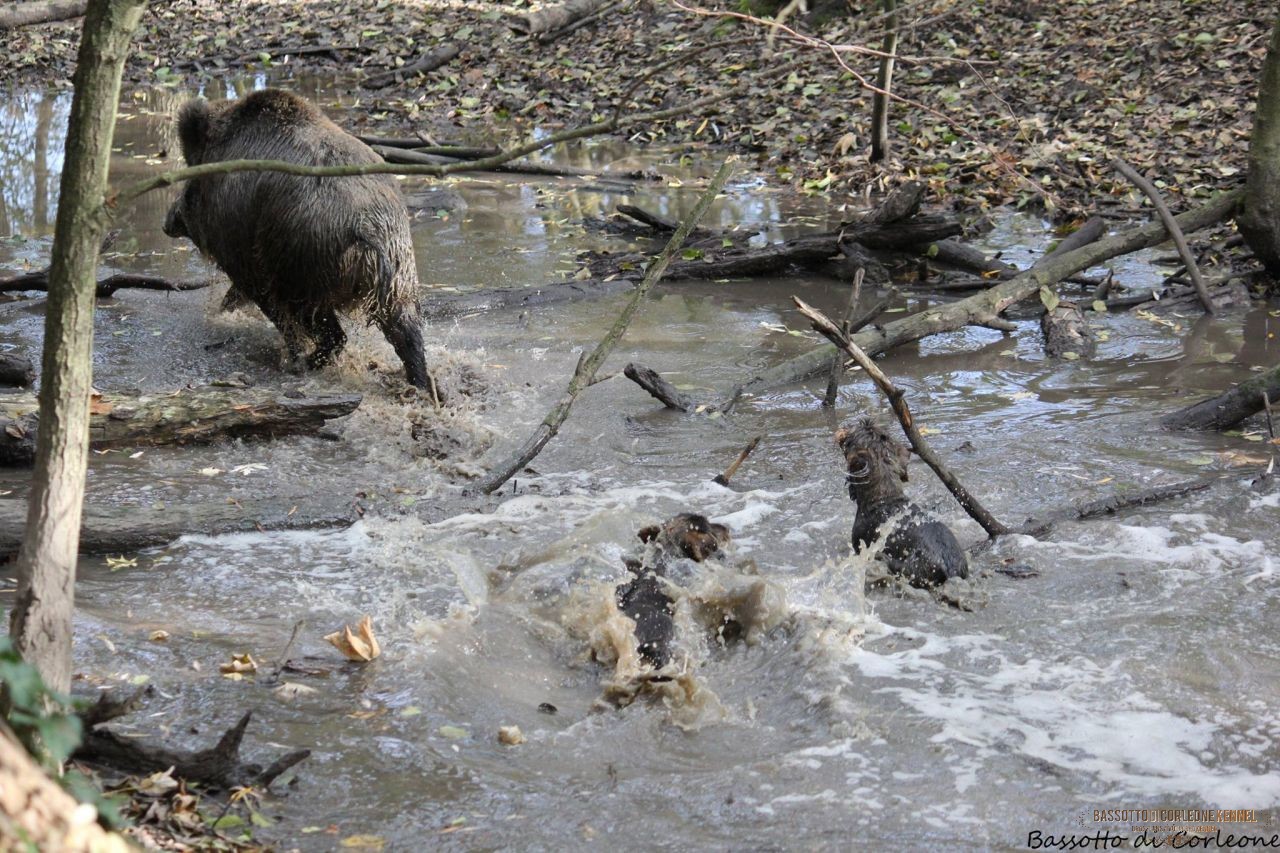 On the first show.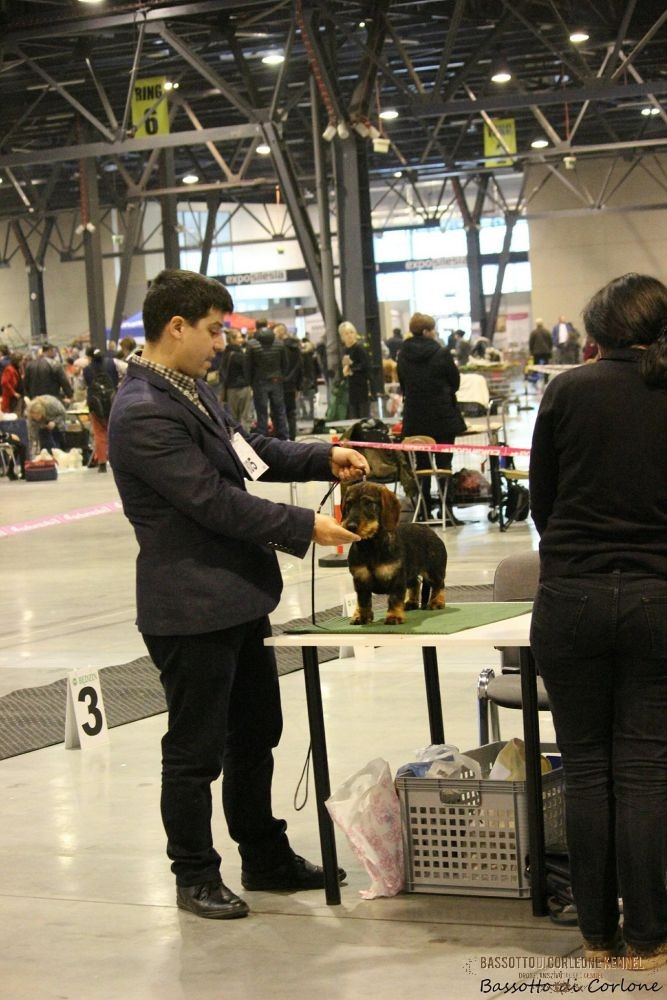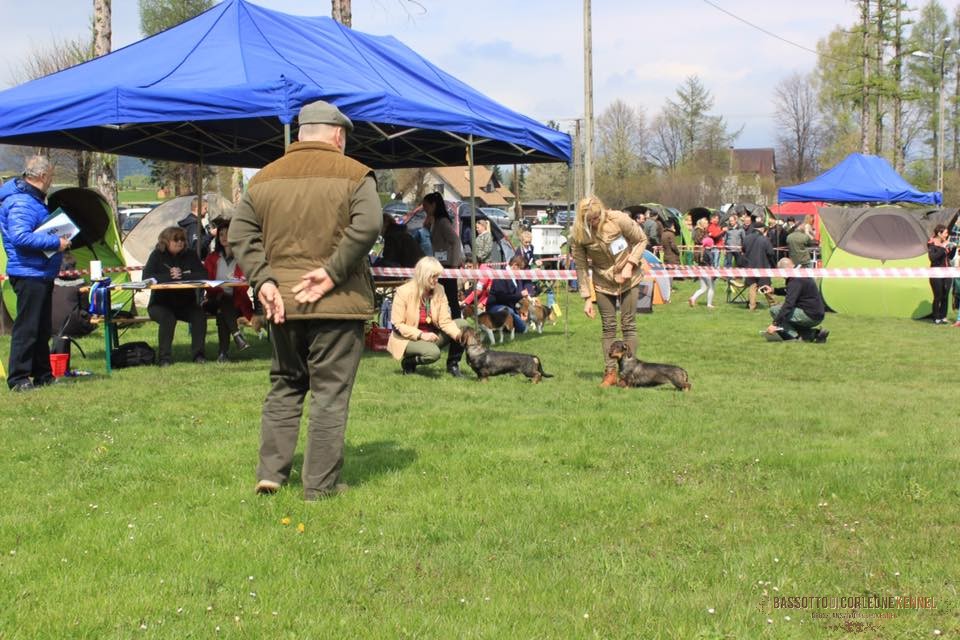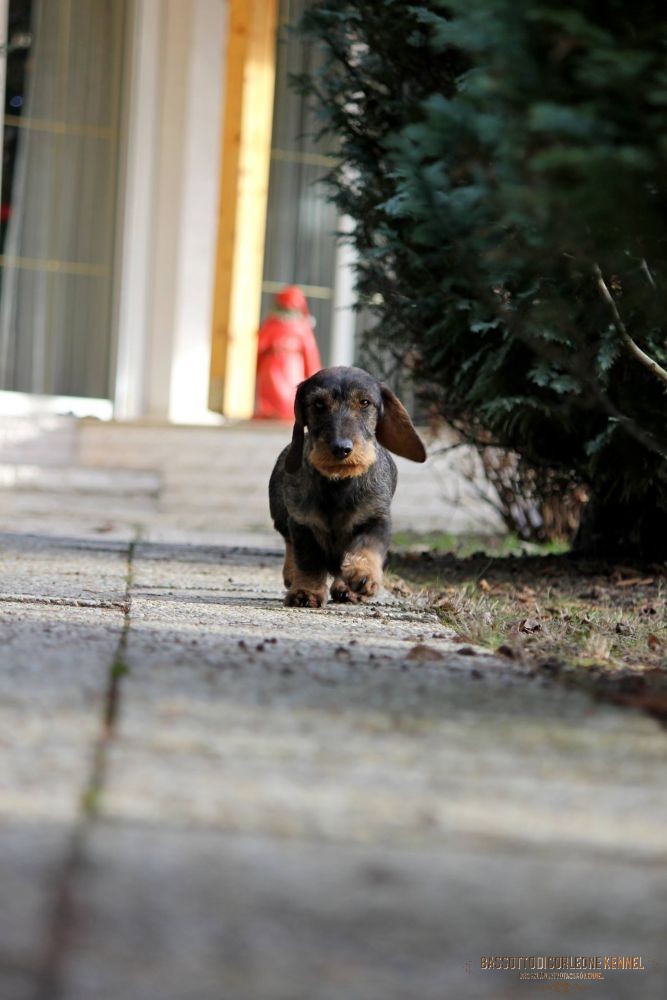 Obedience without fixing.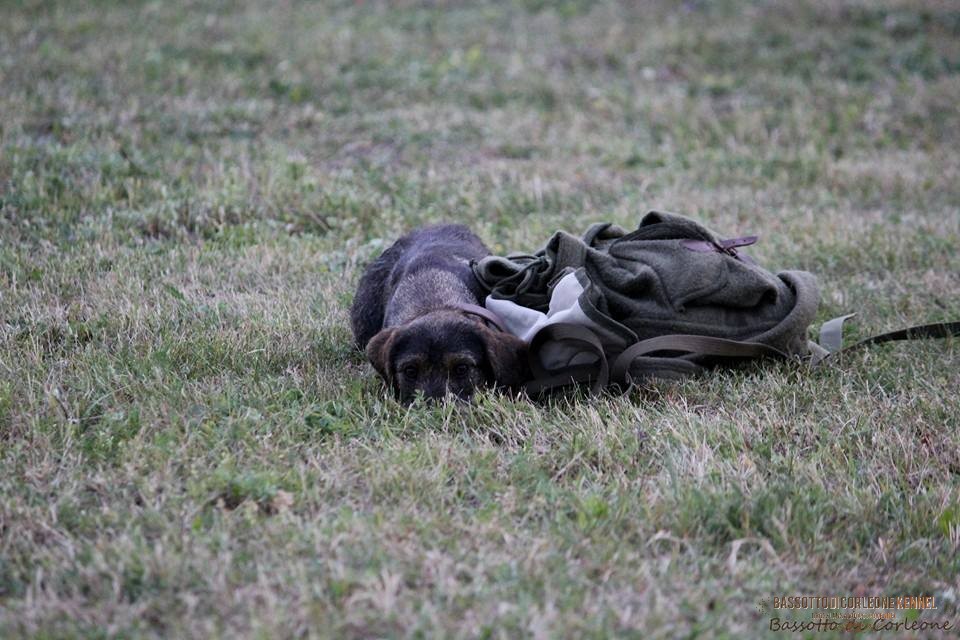 At the end of the blood track, found the wildboar skin.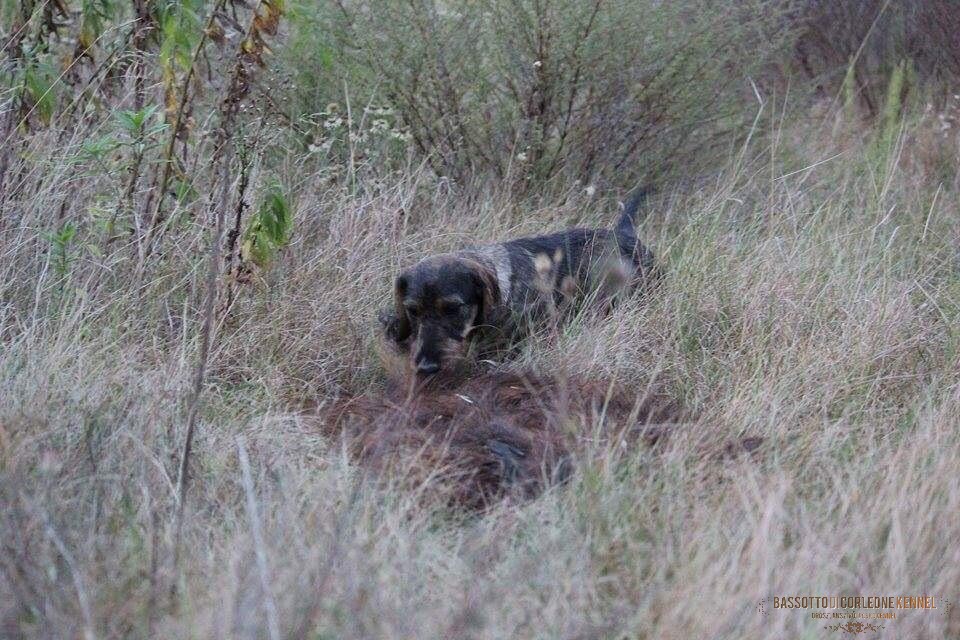 Working on the fox.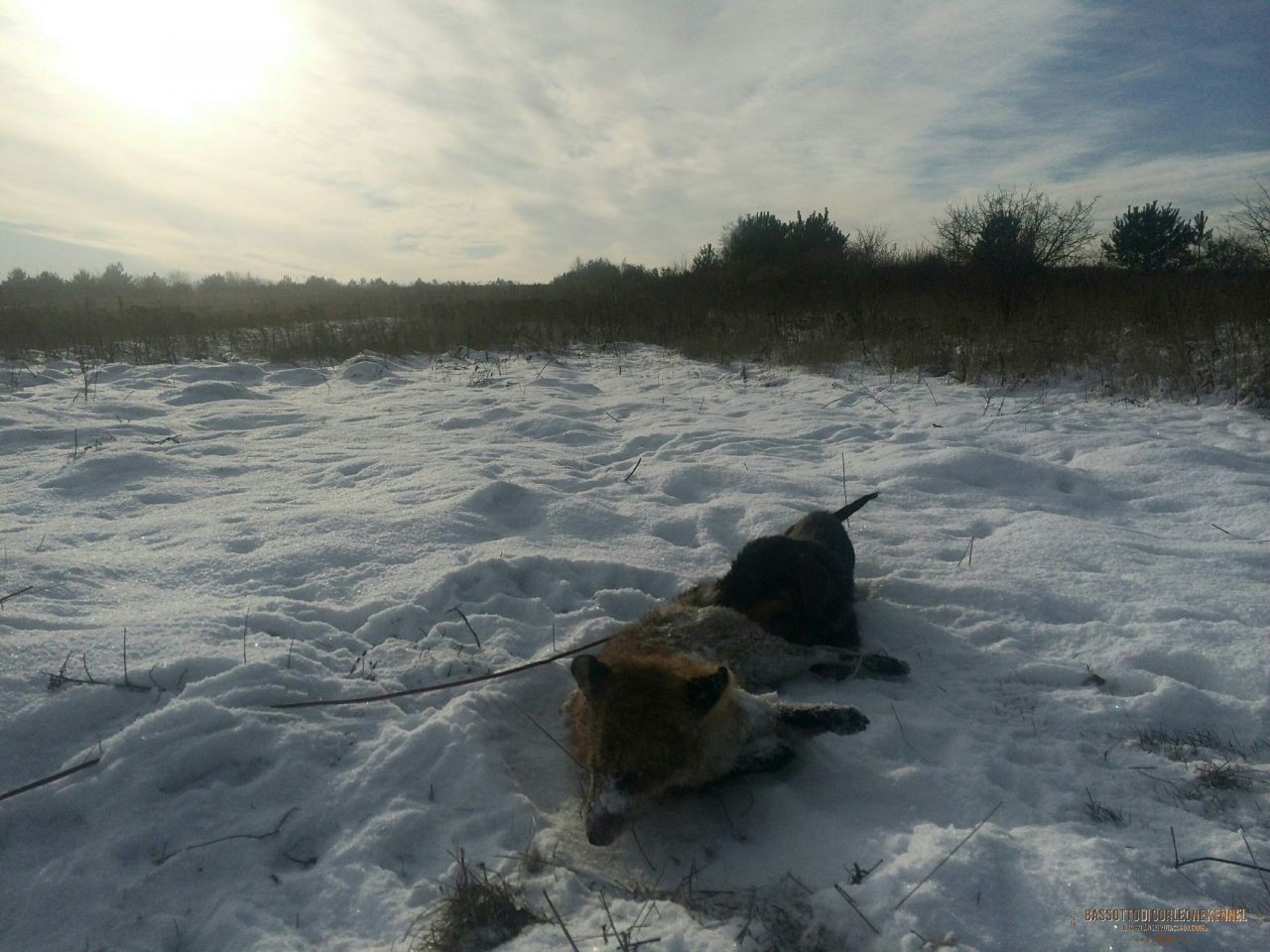 This is my wild boar skin.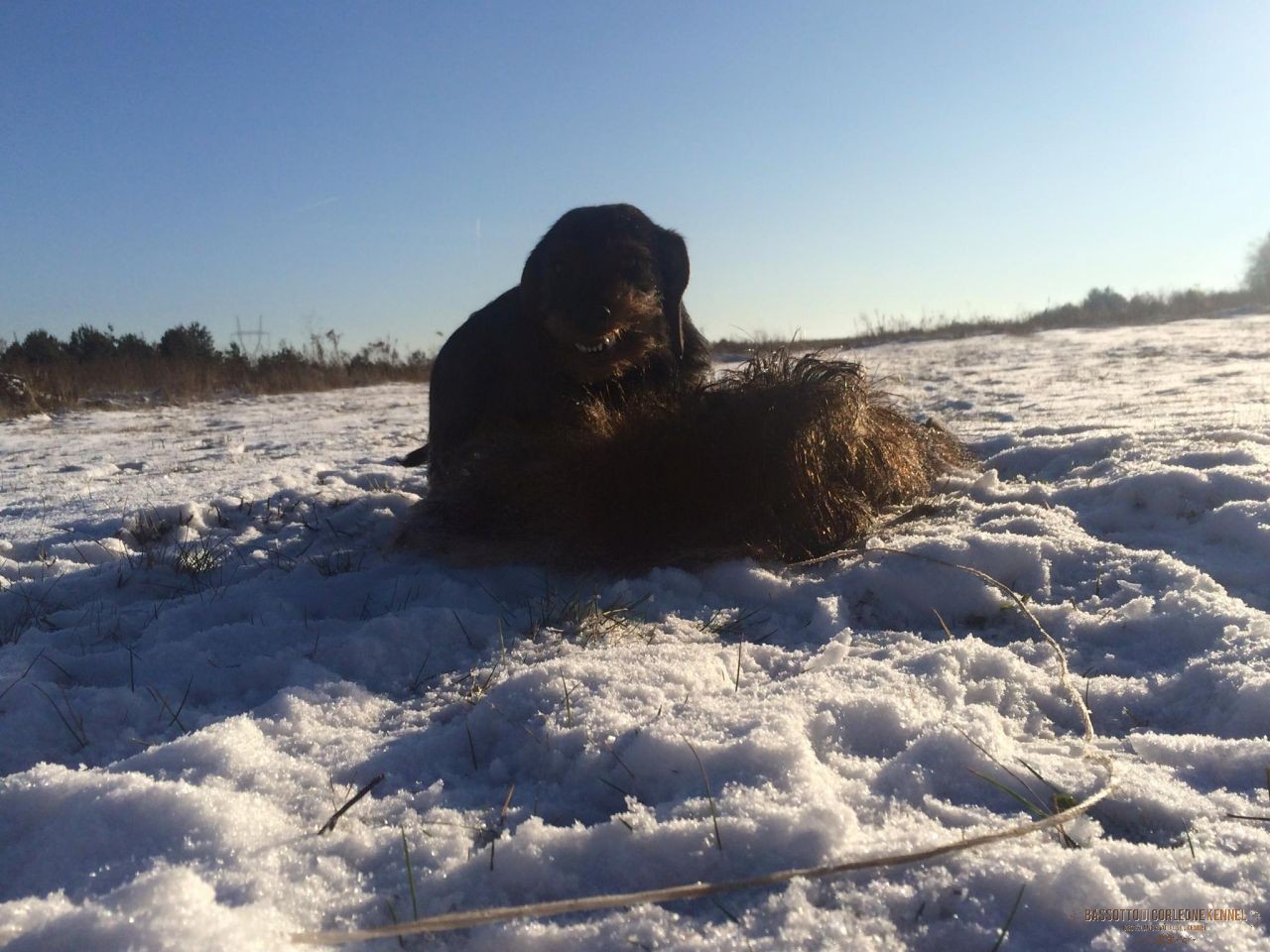 Wild boar hunting in Hungary.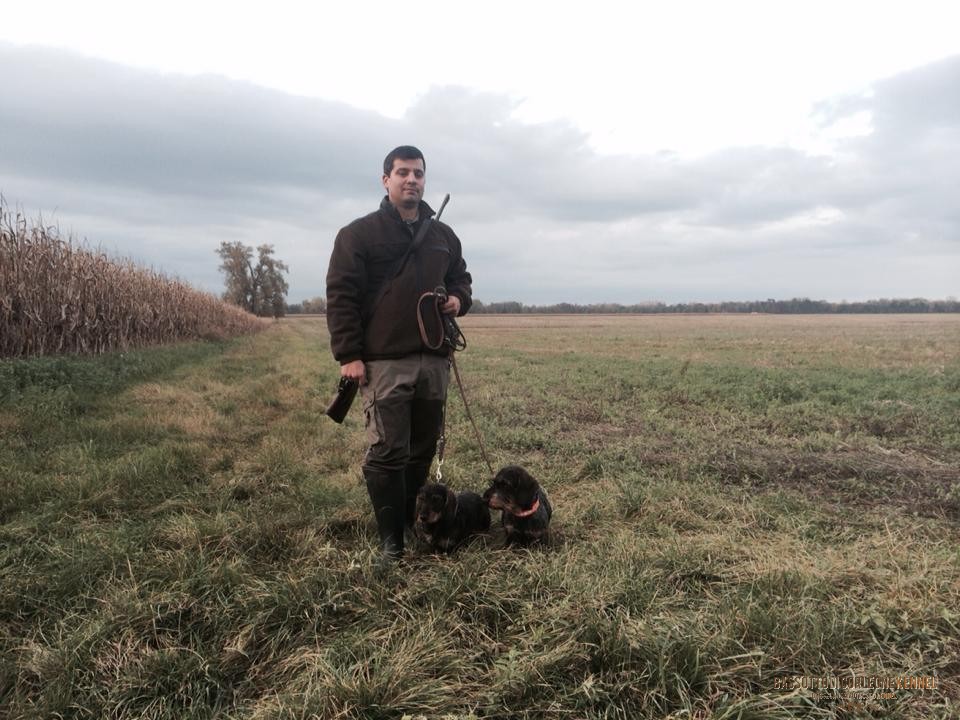 Long leash work.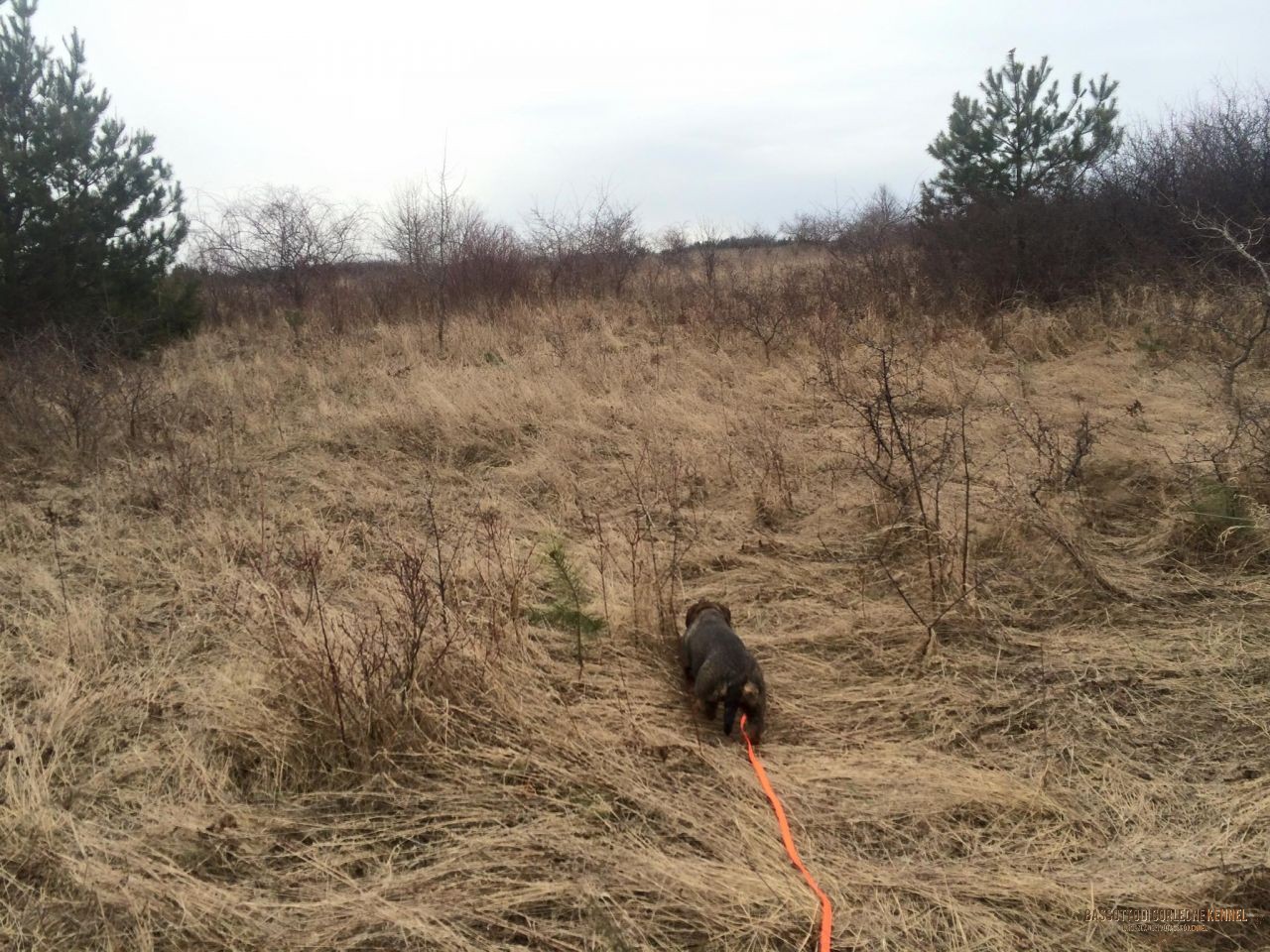 Water work with duck.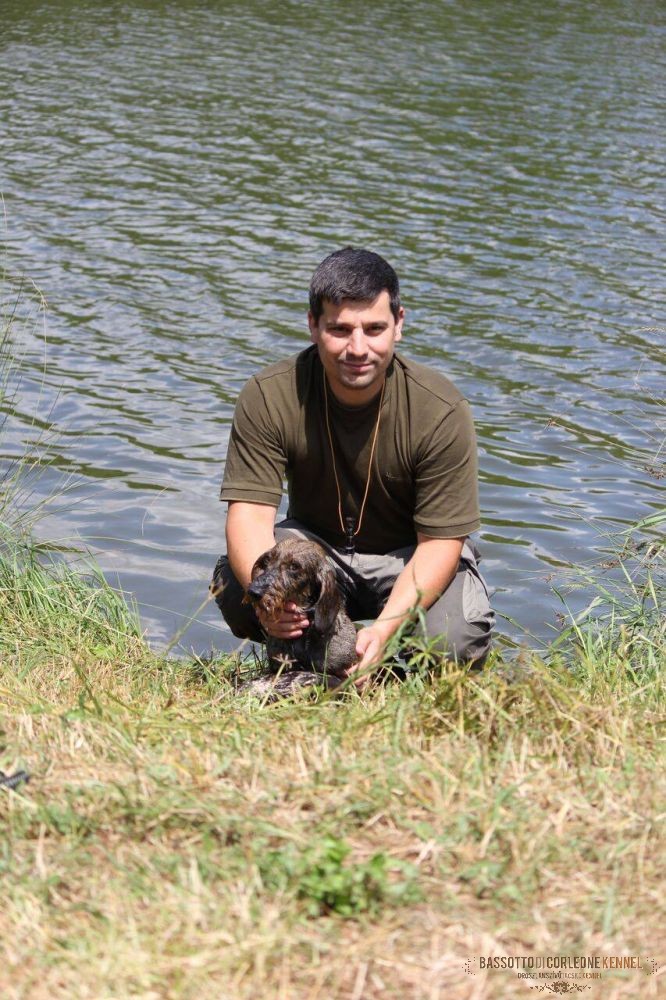 Deer hunting, tracked well.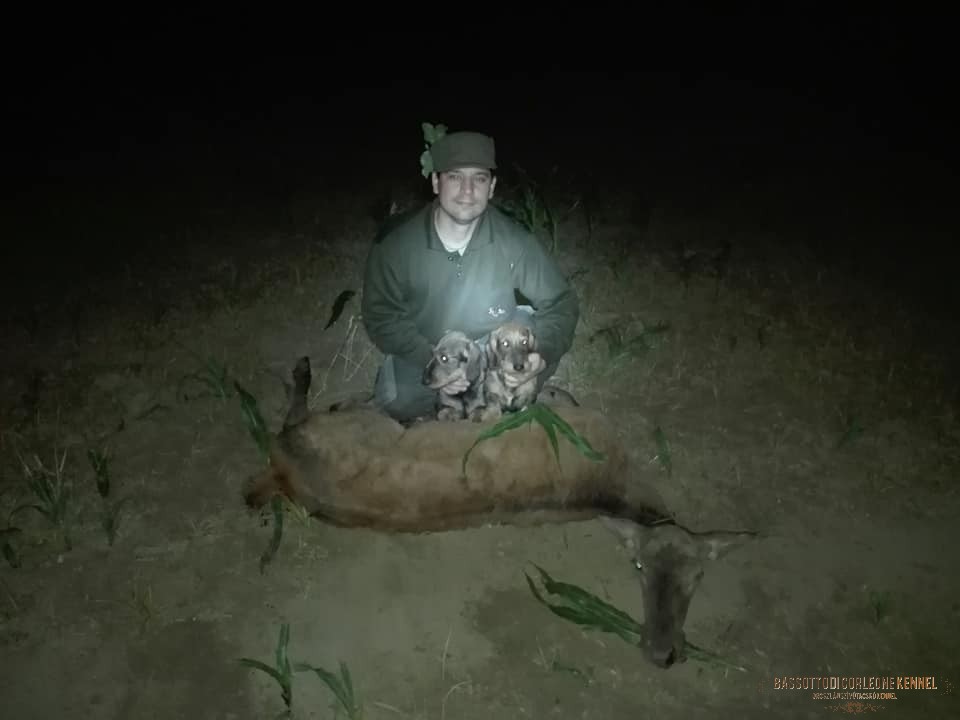 On the high stand with Rudzik.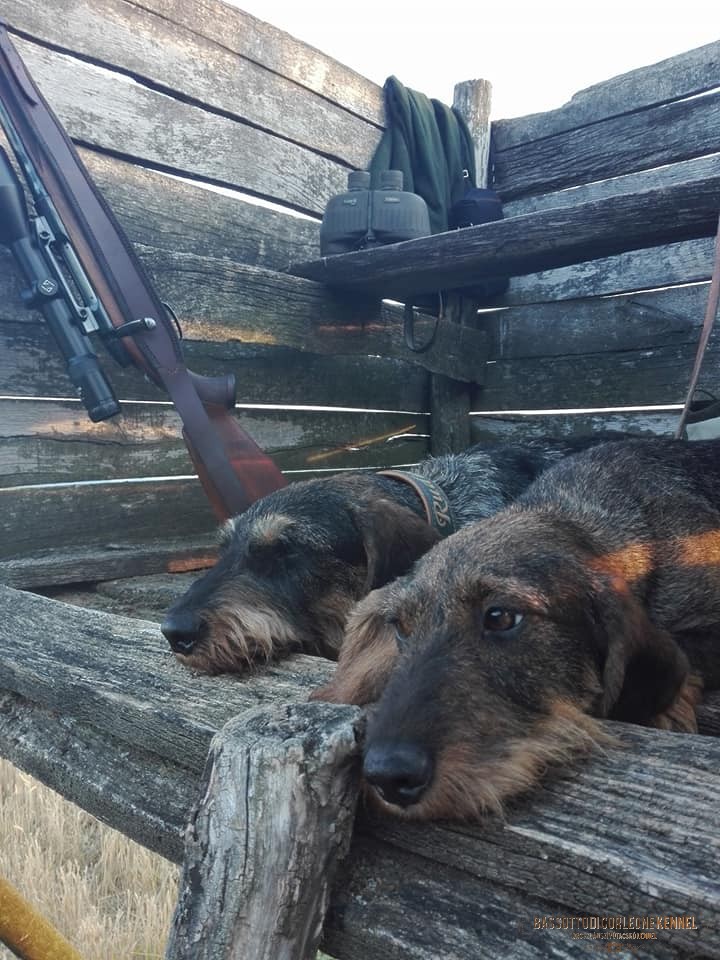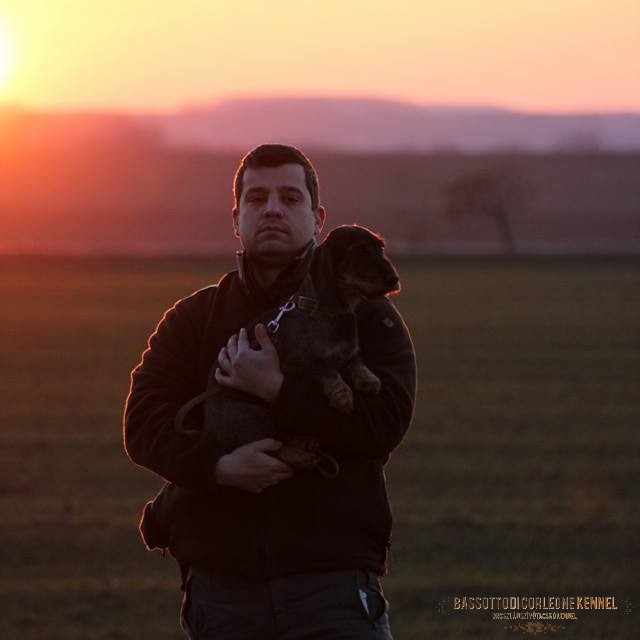 Tracked on 700m long and 16hours old wild boar track in really hard terrain, at the end roe deer jumped out from the bushes.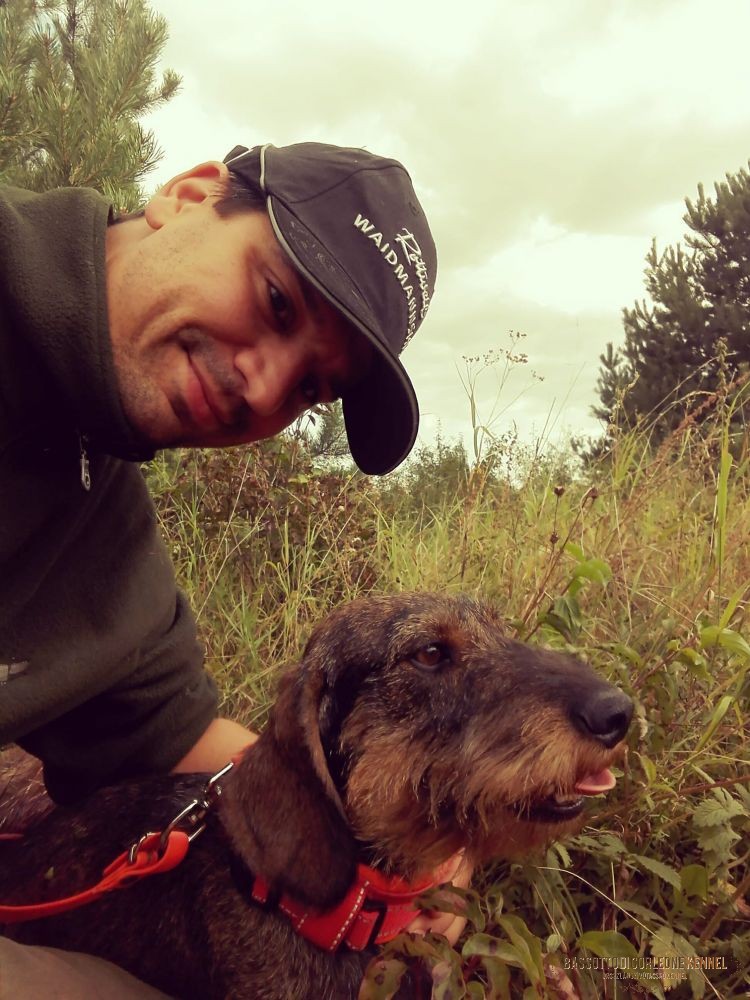 Fox hunting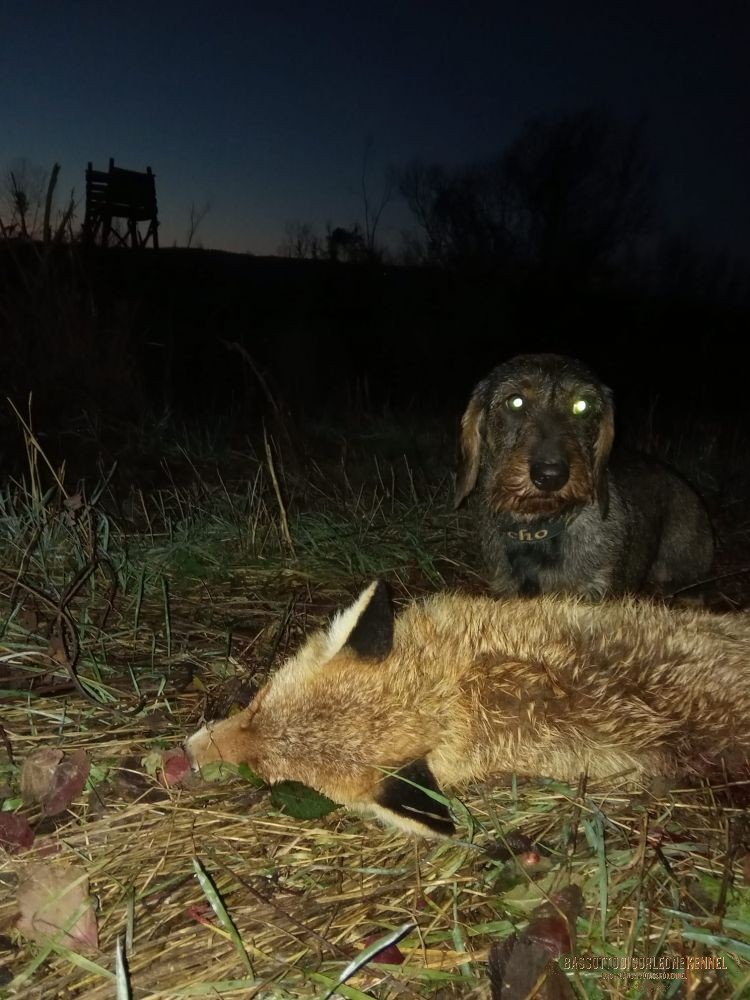 Red stag hunting